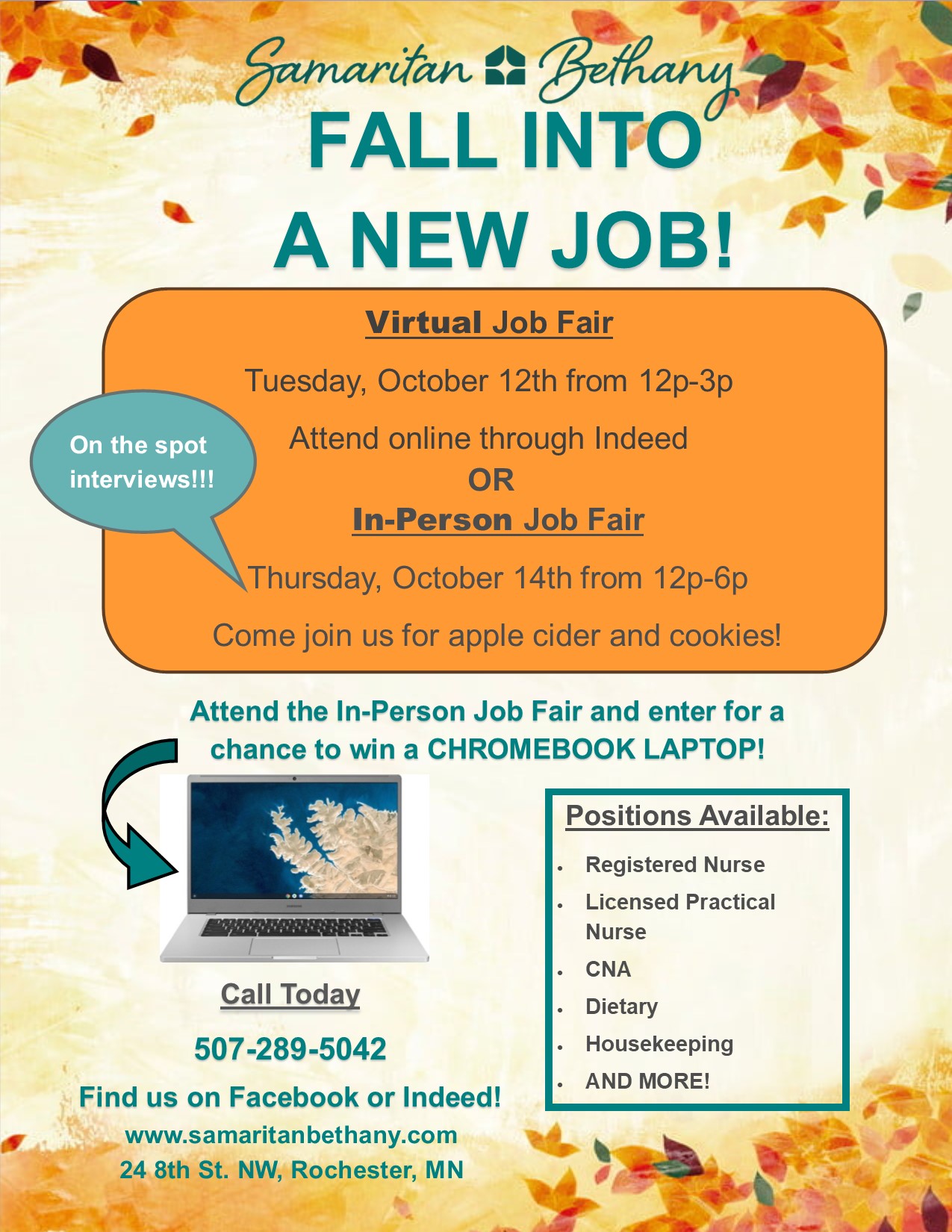 Fall Into a New Job
October 7, 2021
Samaritan Bethany is Hiring!
Come Fall Into a New Job with flexible hours, competitive benefits, supportive leadership, and a great work environment.
Virtual Job Fair – Tues, Oct 12th from 12p-3pm
In-Person Job Fair – Thurs, Oct 14th from 12p-6pm (Walk-ins Welcome)
Samaritan Bethany is More than a place to work!
We hope that you will consider joining the team at Samaritan Bethany. We are always looking for those who believe that compassion for others and high quality healthcare go hand-in-hand.