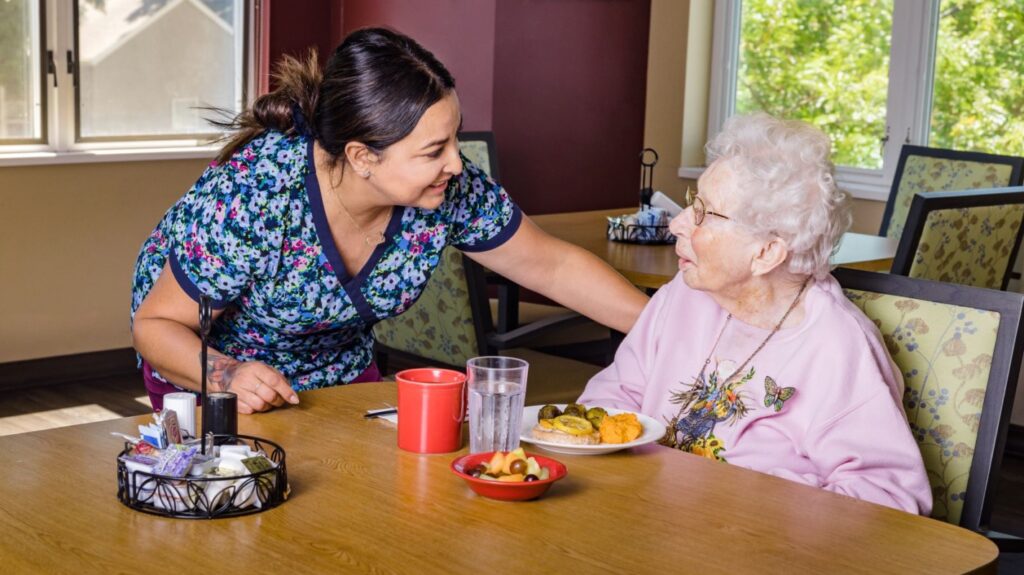 Careers
Thank you for considering a career with Samaritan Bethany.
For more information about job opportunities:
Careers
"What I get at the end of the day is a heartfelt satisfaction that I built moments, that I built relationships with residents… Just the feeling that you get at the end of the day. I leave work everyday knowing that I made a difference" Linnea Seiver, Caregiver
At Samaritan Bethany, our mission and values are inspired by the belief that we were sent to serve.  Whether it's an entry level job to a leadership position, we value the contributions each individual brings.
Choose Samaritan Bethany
Here are some of the reasons why you should consider a career with Samaritan Bethany:
We offer a different approach to work schedules. You will have a variety of shift times to choose from, and a flexible work schedule you can rely on and plan your life around, including full time, part time and on call positions.
We care about your well-being. Choose from our competitive benefits including low deductible health insurance, wellness opportunities, and generous PTO program (including part-time staff).
We offer a continuum of care. Work experiences can be had in assisted living, memory care, short term rehabilitation and long term care.
We offer continuing education. Whether in person, online or at college, we offer training opportunities and scholarships to all of our employees.
We hope that you will consider joining the team at Samaritan Bethany. We are always looking for those who believe that compassion for others in senior care and high quality healthcare go hand-in-hand.
You can be an important part of our Care Partner team.
JOIN SAMARITAN BETHANY.
Employee Benefits
Highlights of our employee benefits include:
Health Insurance: 2 low deductible health plans ($500 or $1,000)
Dental, Life and Disability Insurance
Paid Time off
Convenient Free Parking
Employee Assistance
403(b) retirement plan with a 6% employer match at 1 year of employment
Dog-friendly workplace
Pre-tax account for healthcare and daycare