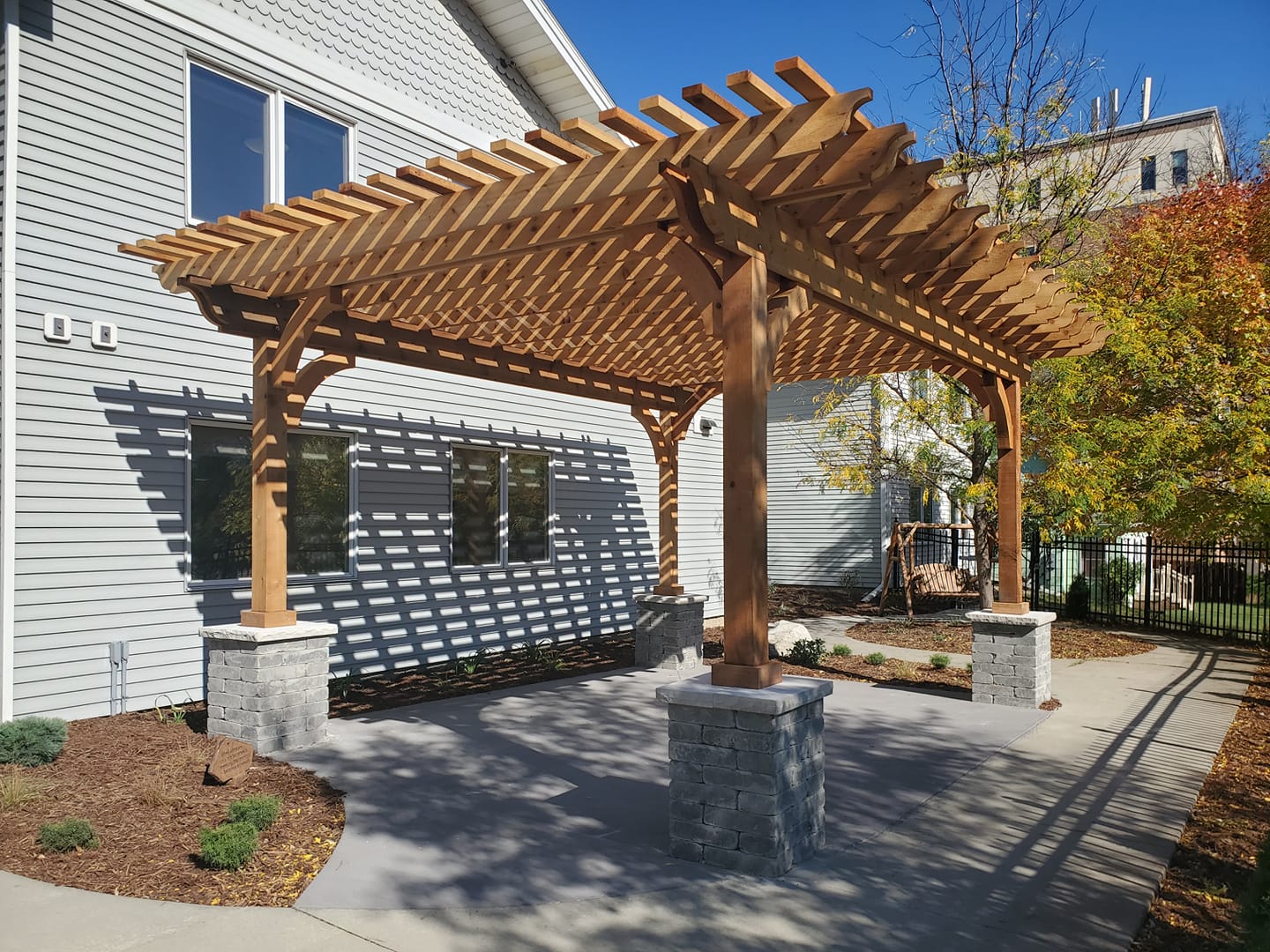 October 19, 2021
Arbor Terrace Memory Care Courtyard Renovation Update: The project is coming along nicely.  The Pergola is finished and patio is poured.  It's looking great! Thank you Davis WoodScapes.   This renovation project was made possible thanks to a generous grant from the Astrup Family Foundation.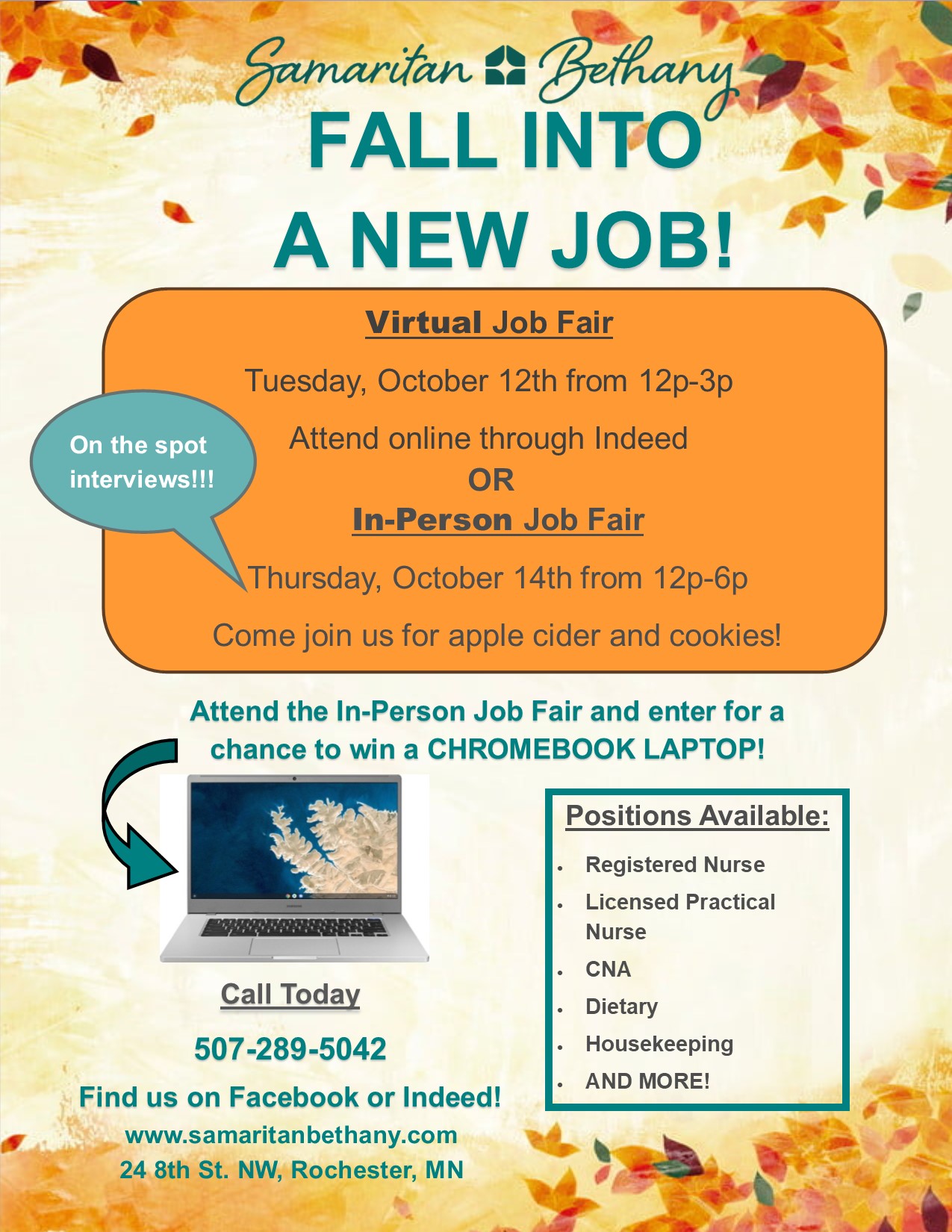 October 7, 2021
Samaritan Bethany is Hiring! Come Fall Into a New Job with flexible hours, competitive benefits, supportive leadership, and a great work environment. Virtual Job Fair – Tues, Oct 12th from 12p-3pm In-Person Job Fair – Thurs, Oct 14th from 12p-6pm (Walk-ins Welcome) Call 507-289-5042 for more information or visit https://www.samaritanbethany.com/about/careers-education/ to see current openings or […]
September 2, 2021
The September 2021 edition of the Arbor Terrance Newsletter is now available.  CLICK HERE to read online. Visit our Newsletter Page for past Newsletters.