November 12, 2018
The 2019 Samaritan Bethany Golf Classic on Monday, June 17th at Somerby Golf Club. Thank you to our 2019 Event Sponsor, Sterling Long Term Care Pharmacy and SmartHR.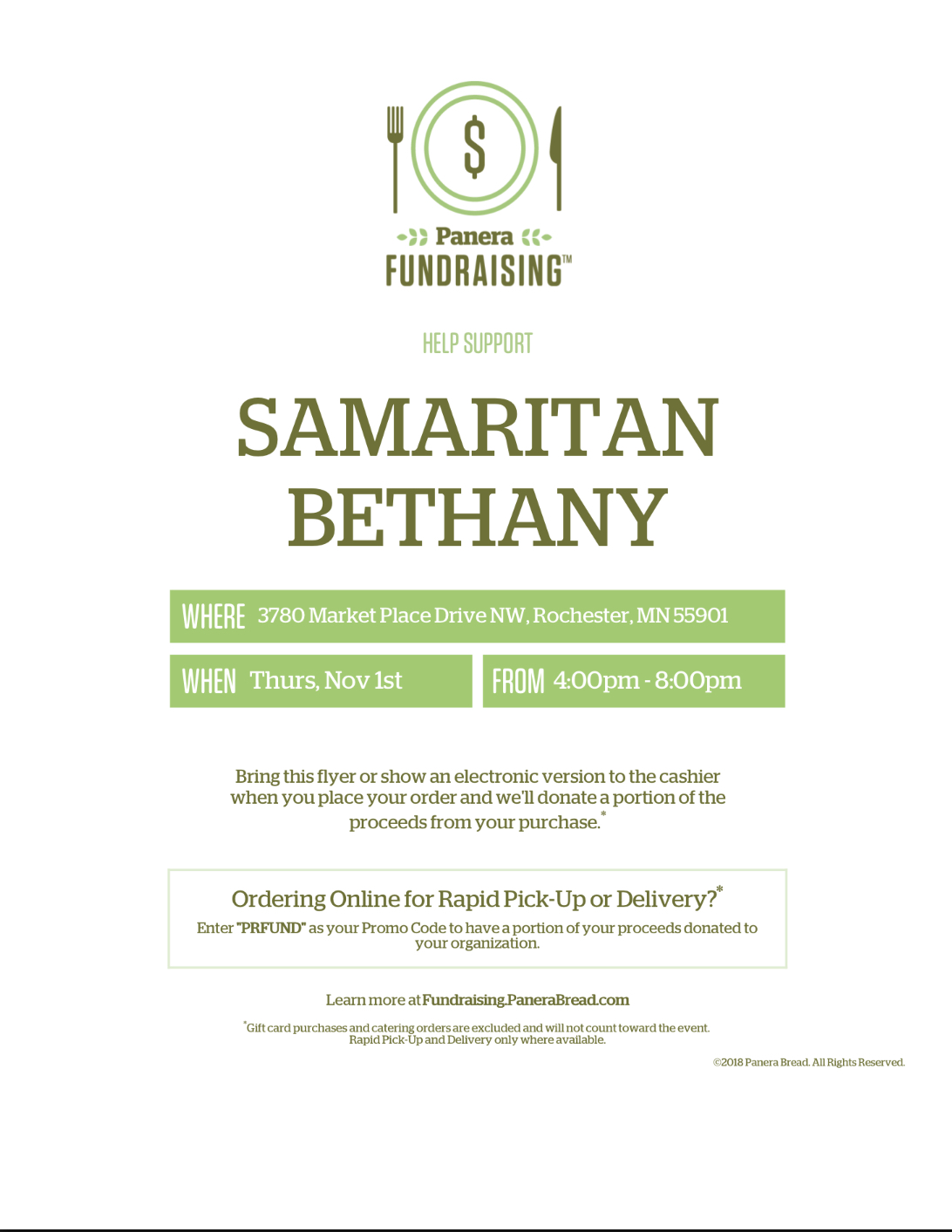 October 23, 2018
Join us on Thursday November 1st from 4:00pm – 8:00pm at Panera 3780 Market Place Drive NW Rochester.  Bring in the above flyer or show an electronic version to the cashier when you place your order and Panera will donate a portion of the proceeds from your purchase to Samaritan Bethany.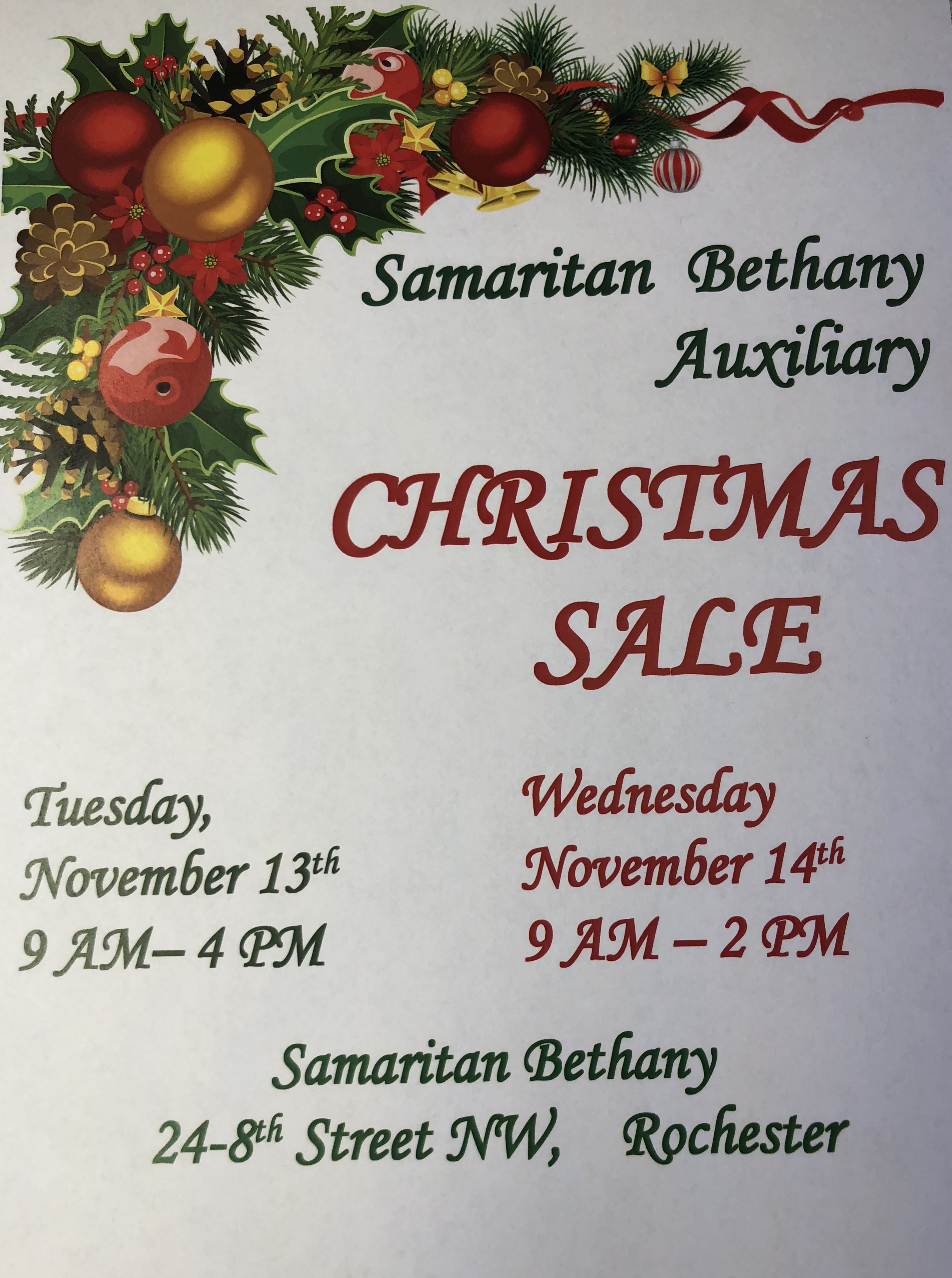 October 23, 2018
The Annual Christmas Sale, presented by the Samaritan Bethany Auxiliary is just around the corner. Two days to get all your Holiday décor, crafts and gifts.