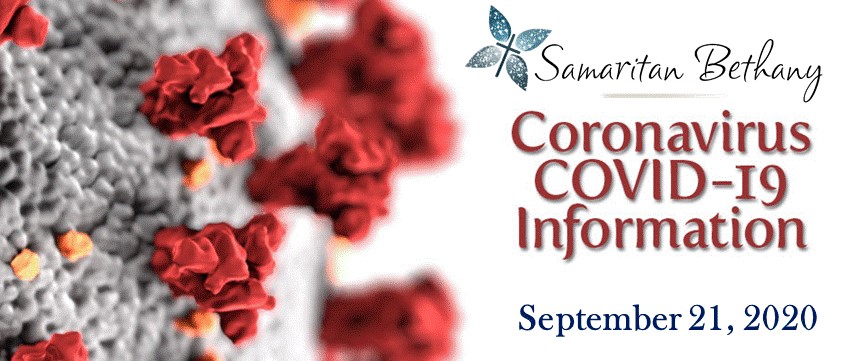 COVID19 Update Published Sept. 21, 2020
September 21, 2020
The Home on 8th has reported two new cases in staff members to the Minnesota Department of Health and   local Public Health. One of the staff members did have interaction with residents on 5th and 6th neighborhoods in Cityview. The staff member was wearing appropriate PPE during those interactions. Any staff caring for residents on 5th and 6th neighborhoods will be wearing all the proper personal protective equipment such as   a surgical mask, isolation gown, eye protection and gloves. Out of precaution, we have now implemented screening three (3) times daily for those residents.
With these new positive cases, we are still considered to have an outbreak and will need to continue testing   all residents in Cityview and Heritage Rehabilitation weekly until testing identifies no new cases of COVID-19 infection among staff or residents for a period of at least 14 days since the most recent positive result.
Due to Olmsted County's positivity rate increasing to over 5%, all staff will  be tested weekly going forward until that percentage has changed.
Our top priority is to keep everyone safe and healthy. We continue to follow CDC and MDH recommendations and are in contact with them as we work though these new cases of COVID-19. We are working with Mayo Clinic on conducting testing of staff and residents with potential exposure in the neighborhood.
Please know we are doing everything we can to stop the spread of this virus.
Please reach out to us if you have further questions at 507-289-4031 and ask for Kyla Berg or Dee Erbe-Shea.
COVID19 Update Published Sept. 21, 2020
Visit our COVID19 Webpage at www.samaritanbethany.com/covid-19/ for the most recent communications and updates.