It's beginning to look and feel alot like Christmas!
December 5, 2019
It's been a busy week at Samaritan Bethany. We received a wonderful donation from Carol Fitzgerald, underwriter and designer of the Festival of Trees Winter Peace Winter Joy Tree.  Thank you Carol.  Our residents will enjoy is beauty this Christmas season.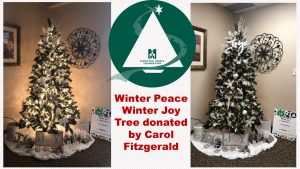 A talented group of Rochester Rotary Risers decorated the Christmas Trees in Arbor Terrace. Thank you Rochester Rotary Risers!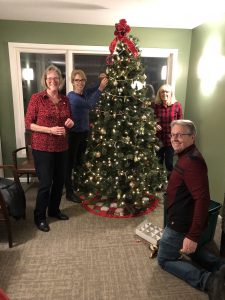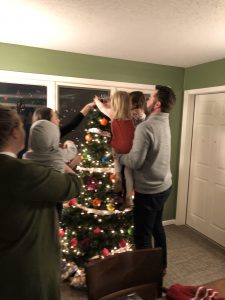 Our leadership team spread some holiday cheer at the Staff Holiday Lunch.  Out team shared stories, laughs, and holiday traditions over lunch in the chapel.