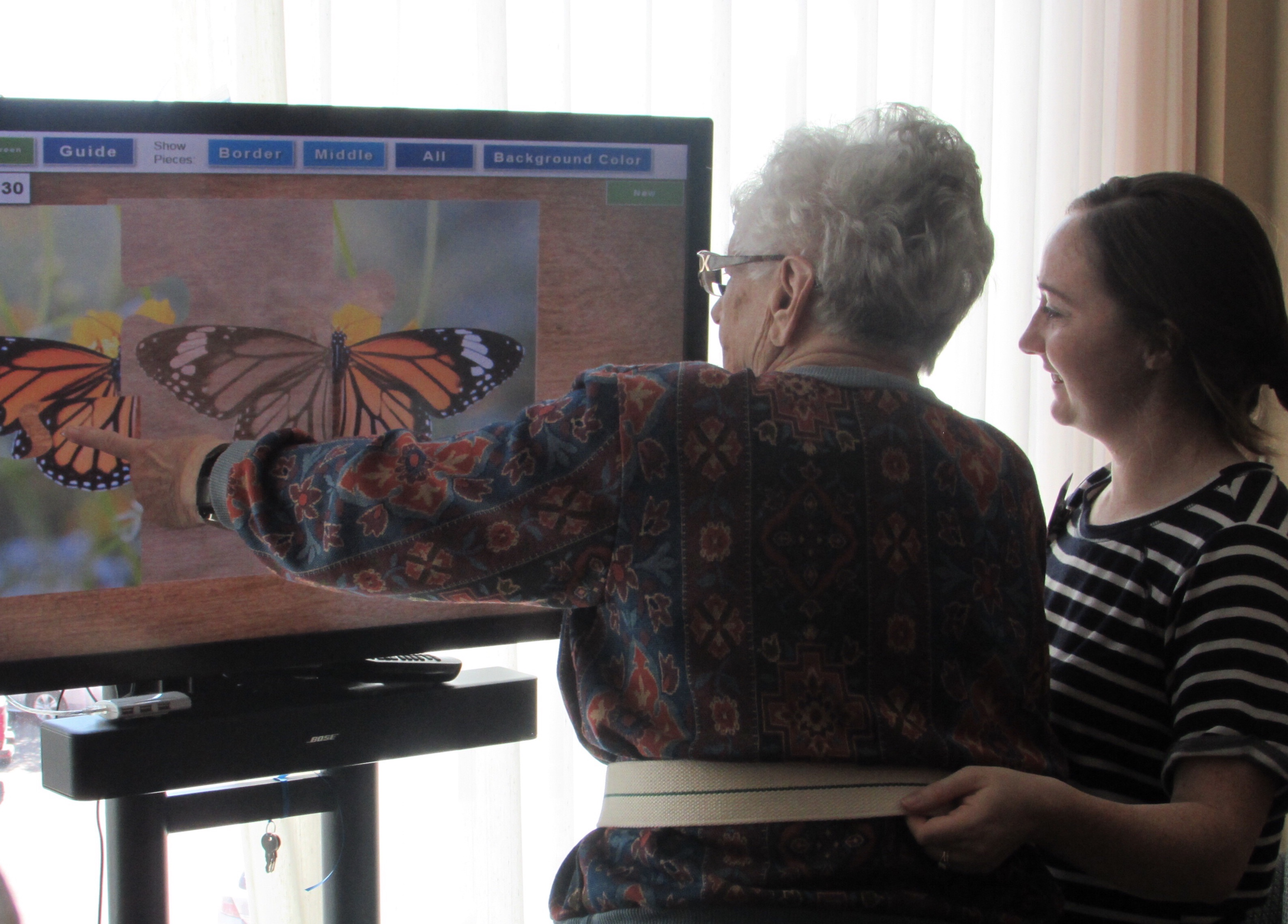 It's Never Too Late Technology engages Samaritan Bethany residents.
September 23, 2019
"The other day, I witnessed something I hadn't seen for years. Tom was singing! Tom has dementia and hasn't been able to sing the golden oldies for years. While he and a staff person were working with the new iN2L technology, up came a song that was obviously one of his favorites. Tom began to sing along! Thank you for helping to make that moment and many more moments like that one possible." – An Arbor Terrace Resident's Family Member
Thanks to generous benefactors, our resident's are more engaged in adapted actives, cognitive stimulation and socialization through the It's Never Too Late Technology (iN2L). In the July and August, almost 1,000 hours have been logged using iN2L. Awesome!
Click HERE to learn more about It's Never Too Late Technology