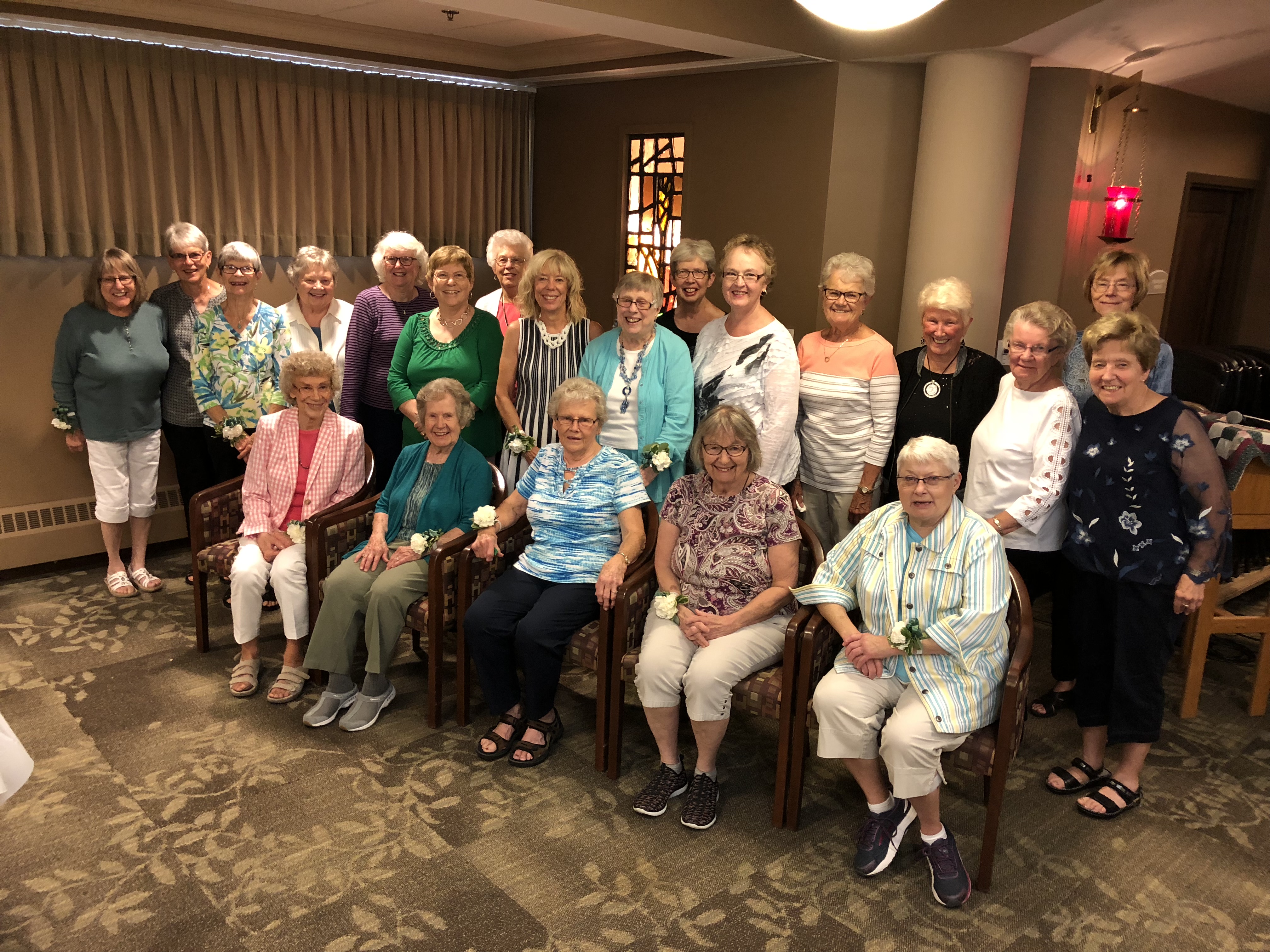 Samaritan Bethany Auxiliary Celebrates Emerald Anniversary
August 27, 2018
Samaritan Bethany celebrated the 55th Anniversary of the Samaritan Bethany Auxiliary on Thursday, August 23rd, 2018. Mayor Ardell Brede presented the Mayor's Proclamation during a private ceremony at Samaritan Bethany.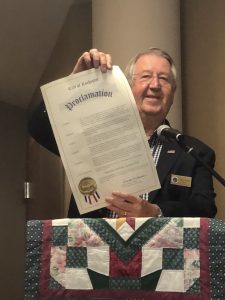 The Auxiliary was founded by women of Peace United Church of Christ in 1963 and later joined by other church women from the Rochester community to help the 'Samaritan' serve people recuperating after hospitalization. The Samaritan Bethany Auxiliary members have worked to provide the residents of Samaritan Bethany with equipment and volunteer hours, to make sure that all residents are receiving the best that can be provided! They volunteer of their time and talents to carry out the vision of Samaritan Bethany "A caring home where each life has meaning and purpose". 1976, the Auxiliary started a gift shop which provides a fun place for residents, their families, friends, staff and general public to shop by offering greeting cards, snacks, pop, handmade items, personal items, jewelry and gifts on a daily basis.
The Samaritan Bethany Auxiliary has donated over $500,000 worth of equipment and services to support the residents. Like: quarters for BINGO, a popcorn popper, ceiling lifts & floor lifts, a food processor, new technology for memory care, a bladder scanner, a new bus, music therapy, blood clotting testing devises, over the bed tables, a meat slicer, wheel chairs, scales, Christmas Trees, folding chairs/tables, electric beds, therapeutic mattresses, refrigerators, rehab exercise equipment, Televisions and mountings, equipment for the beauty salon, and the endowment fund.
Join us for the Auxiliary's Annual Purse, Scarf & Jewelry Sale Tuesday September 11th, 2018, 9:00am – Noon at Samaritan Bethany.