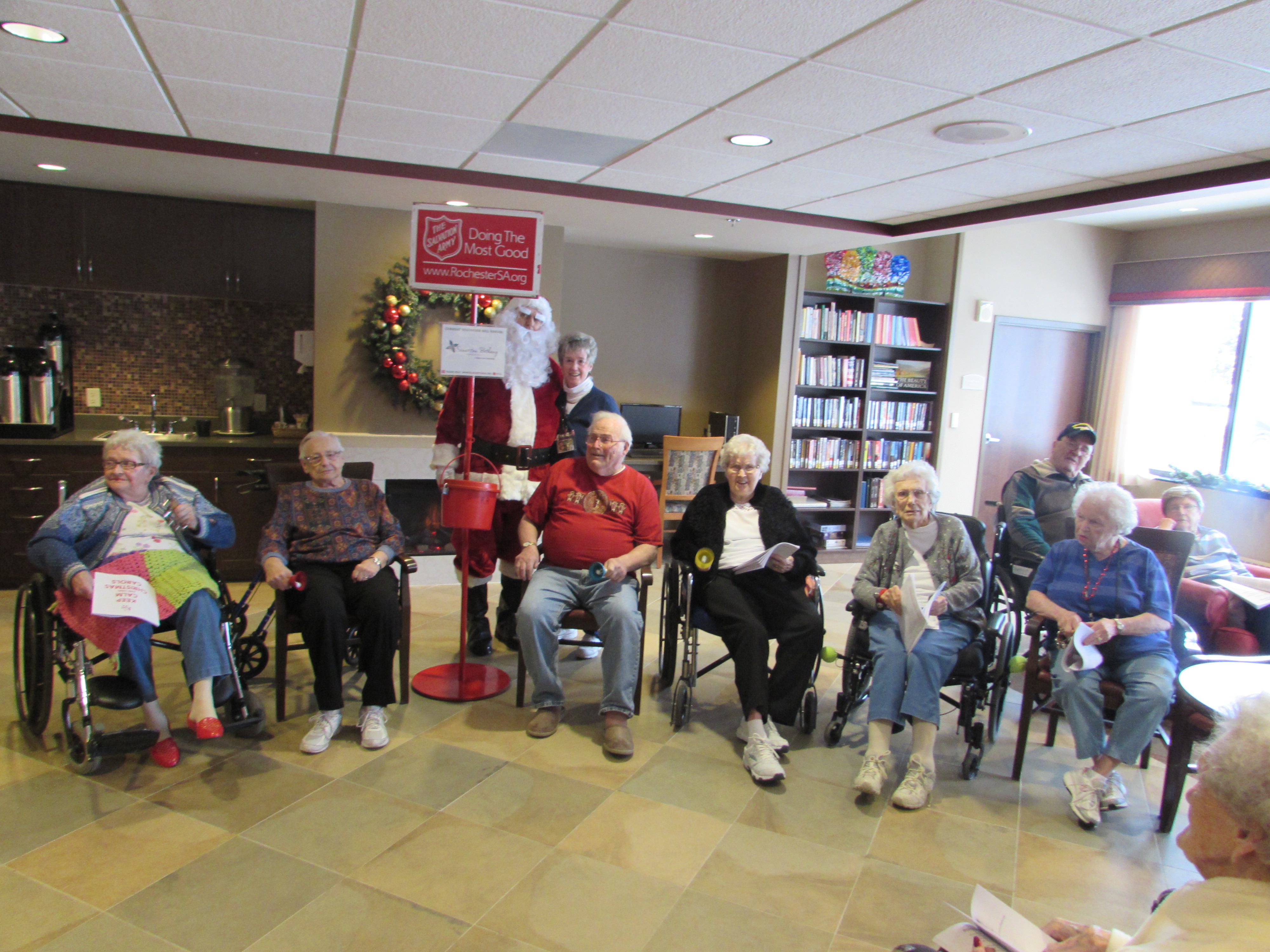 Residents ring bell for Salvation Army
January 10, 2017
Resident Helen Tietz, had the idea, in 2014, that Samaritan Bethany residents should ring bells for the Salvation Army Red Kettle Campaign in December. She had done this before and thought that a kettle should be brought here.   Volunteer Coordinator, Ronnie Robertson made some phone calls and got a kettle delivered to Samaritan Bethany's living room on 1st Floor.
That first year, in 2014, residents voted to donate their last quarter's chapel offerings to the Salvation Army. Their offerings were combined with their collections from their day of bell ringing, and the total collected was $850!
In 2015, the residents again spent the day ringing the bells in the living room and collected $750, thanks, in part to a very generous donation or two.
This past Christmas several residents again rang bells and sang Christmas carols throughout the day and collected   $313.
Residents have enjoyed their time at the kettle a great deal, some even staying for 2-3 hours at a time, or leaving to eat and then returning as quickly as possible. Almost 50 residents, over the past three years, have participated in this endeavor.
Being able to give back to the community is very important for many residents, and this has been a wonderful way to do that and to spend time with each other, as well. KTTC-TV was on hand to record some of the resident's work in 2016.