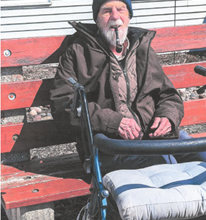 Phil Burnett was born in Mankato, MN and is a Minnesotan at heart. Phil grew up with 5 siblings, he was the middle between his two older brothers and two younger sisters. Phil married his beautiful wife Marilyn on May 26, 1962. Marilyn and him had three beautiful daughters and now Phil has 6 grandchildren.
Phil's favorite pastime was his family farm. They had a working farm not a hobby farm. They grew their own food and raised animals. Phil did join the National Guard when he turned 18 because he felt like he had to due to both of his brothers joining the military. He was drafted but did not have to fight in any wars.
Phil had a career at Mayo Clinic as a Lab Supervisor.  He worked with phlebotomy in pediatrics, also worked with researchers at Mayo trying to help NASA figure out how the astronauts would survive if they did not eat for extended periods. They did testing with black bears to see how they survive during hibernation. He at one point was asked by a doctor he worked with to transport a black bear cub. He loaded it into his VW Bug and drove it to the Mayo farm! Phil ended up retiring in 1992.
Phil is a friendly face you see often at Arbor Terrace sitting out enjoying the nice weather and sparking conversation with others.
Phil's quote to live by is "Do unto others as you would have them do unto you."